‹ Back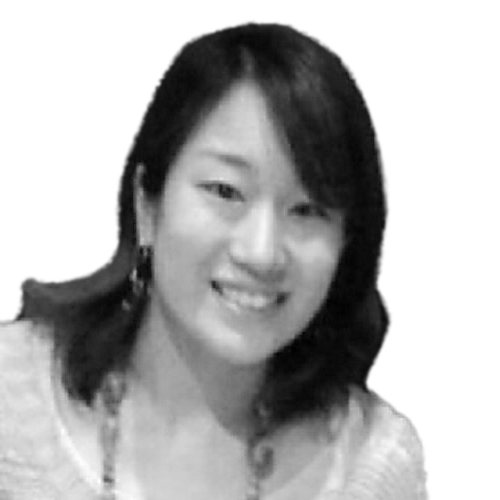 Dr Nina
Yasuda
Secretary, Sub-Committee of International Activities, Young Academy of Japan(SCJ)
CV
Nina Yasuda graduated from Department of Applied Chemistry at Waseda University and received her… (
more
)
Nina Yasuda graduated from Department of Applied Chemistry at Waseda University and received her B.S. degree under the supervision of Dr. Akira Hirata in 2001, after which she earned her Ph. D. from Graduate School of Information Science and Technology at Tokyo Institute of Technology under the supervising of Dr. Kazuo Nadaoka in 2008. She studied at the Fishery Research Agency and Ludwig-Maximilians-Universität München as a JSPS postdoctoral fellow. In 2011, she got a position of assistant professor at Department of Marine Biology and Environmental Science, University of Miyazaki. She move to Organization for Promotion of Tenure Track in University of Miyazaki to become an Assistant Professor. After the evaluation of 5 years activities and research achievement during the Tenure Track position, she moved to Department of Marine Biology and Environmental Science, Faculty of Agriculture in University of Miyazaki in 2019 as an associate Professor.
She joined Science Council of Japan in 2017, and she worked as a secretary of Sub-Committee of International Activities, Young Academy of Japan. Her research interests include conservation of coral reef ecosystem, especially focusing on early life ecology (larval dispersal, reproduction, fertilization) of coral reef invertebrate species and the origin of biodiversity using genetic analysis. She is proposing a new framework of designing Marine Protected Areas considering genetic diversity, connectivity, and future distribution of coral reef organisms.
Abstract
Abstract:
This year, the S20 was held in Japan, featuring the emerging issue of marine plastic waste. As a… (
more
)
This year, the S20 was held in Japan, featuring the emerging issue of marine plastic waste. As a result, the G20 Academies of Sciences calls for 6 recommendations including the use of evidence-based advice, capacity building for both essential research infrastructures and human capital, and establishment of an improved data storage and management system that ensures open access by scientists globally. To implement these recommendations, there is a growing need for scientists to work multidisciplinary and to promote evidence-based policy toward the SDGs. There is, however, a risk of conflict; scientists from different disciplines have opinions that collide with one another and biased view in public image on particular science hinders the other with different objectives. It is almost unclear what are "known knowns", "known unknowns" and "unknown unknowns" related to many sustainable development issues, such as SDGs including the new problems of plastic waste. The amount of microplastics in the ocean is uncontrollably increasing (known knows). However, how much amount of microplastics are lethal to marine organisms or humans is still unknown (known unknowns). There might be a further potential risk of smaller plastics (nanoplastics) (unknown unknowns). Such recently recognized environmental issues need public awareness and urgent action to protect and preserve natural resources. On the other hand, the negative public image on plastics may hinder the promotion or development of associated industrial science.