‹ Back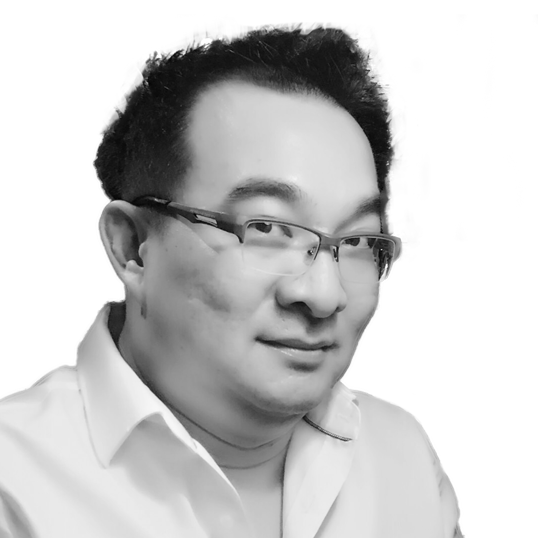 Prof. Wibool
Piyawattanametha
Director, Advanced Imaging Research Center, King Mongkut's Institute of Technology Ladkrabang, Thailand & Adjunct Professor, Institute for Quantitative Health Science and Engineering, Michigan State University, USA & Founder, DeepPap, Inc.
CV
Dr. Piyawattanametha received a Ph.D. degree in Electrical Engineering from the University of… (
more
)
Dr. Piyawattanametha received a Ph.D. degree in Electrical Engineering from the University of California, Los Angeles, the USA in 2004. From 2005 to 2009, he was with the Bio-X Program, Stanford University, Stanford, CA, USA as a senior scientist and later become a research associate in 2010. From 2010-2014, he worked as a senior research scientist at the National Electronics and Computer Technology Center, Thailand. Currently, he is with the King Mongkut's Institute of Technology Ladkrabang, Ladkrabang, Thailand as the Director of Advanced Imaging Research (AIR) Center. He has authored or co-authored over 170 peer-reviewed publications, has contributed 6 book chapters and 5 patents in areas of Microelectromechanical Systems (MEMS), Photonics, and Biomedical Imaging. His h-index is 30.  In 2010, he co-founded and served as an executive member of the Global Young Academy (GYA) based in Berlin, Germany. The GYA represents the voice of young scientists around the world. In 2013, he was selected by the World Economic Forum (WEF), Geneva, Switzerland to be one of the 40 top young scientists under the age of 40 who plays a transformation role in integrating scientific knowledge and technological innovation to improve the state of the world. In 2014, he was selected to receive the prestigious Fraunhofer-Bessel Research Award from the Alexander von Humboldt Foundation, Berlin, Germany for his pioneering work in light microendoscopy techniques. He is the first Thai scientist to receive this prestigious award. In 2015, he was awarded the Newton Fund Researcher Links from the British Council, United Kingdom for his novel optical imaging technique for early cancer detection. In 2017, he was selected to be a fellow in Leaders in Innovation Fellowships (LIF) from The Royal Academy of Engineering, London, the United Kingdom. In 2018, his innovation won a Gold Medal Award from the 46th International Exhibition of Inventions Geneva, Geneva, Switzerland. He has also been appointed as an Adjunct Professor at the Institute for Quantitative Health Science & Engineering (IQ), Michigan State University, Michigan, the USA since 2018.
Abstract
Abstract:
The pace of scientific and technological progress and changes brought about by the Fourth Industrial… (
more
)
The pace of scientific and technological progress and changes brought about by the Fourth Industrial Revolution have been drastically altering the research landscape. As society has access to more sources of information and diverging opinions it in turn has given rise to questions and mistrust relevant to a host of scientists. An unethical scientific process unavoidably impacts the perceived credibility of important contributions to knowledge, making it harder to communicate with the general public in addition to generating public mistrust.  That, in effect, has affected the ability of scientists to disseminate discoveries in an efficient manner.
In addition to generating pure knowledge, one of the fundamental purposes of science is to address issues that have societal relevance, such as global warming, GMOs, nuclear waste, or vaccination, in an ethical way. Even though scientists may not always have control over their findings or the end uses of their research, but this does not absolve them from the responsibility to make a sincere effort to bring about positive changes for society and their professional community. This is because it is the public that funds the majority of science research, either indirectly through national budgets or directly through charitable grants. Therefore, scientists owe a duty to the public to share the findings of scientific researches in a manner that allows the public to understand and judge the impact and potential relevance of the science and research they have funded. All scientists also have a responsibility to facilitate communication of their results and to play an active role in nurturing a healthy research environment for both themselves and the future generations.
In this session, we will explore how we, as science communicator, can attempt to entwine these increasingly polarized ends? Perhaps, new codes of ethics aiming at interdisciplinary and global in its perspective and building early-trust in science can provide scientists and science communicators solid foundations for open conversations that will unite different opinions, perspectives and recommendations to safeguard a positive and sound worldview.